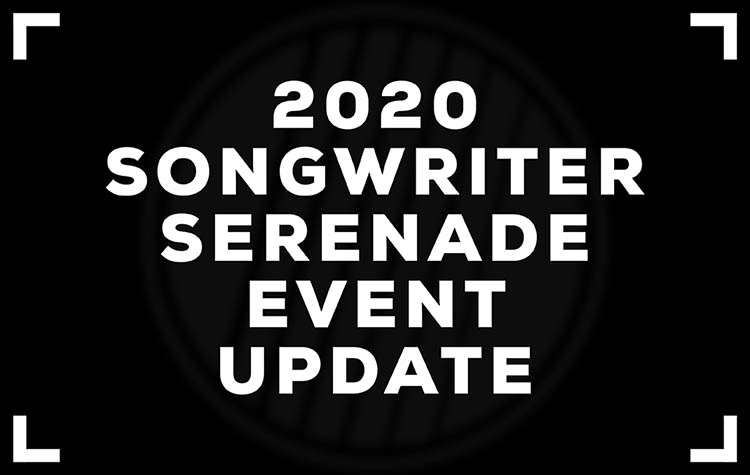 Congratulations to our fifteen semi-finalists for the 2020 Songwriter Serenade and a heartfelt thank you to the songwriters that submitted their music for consideration. In light of the COVID19 pandemic, the Songwriter Serenade Committee is making the following changes:
First, the date for the Songwriter Serenade has been changed from the weekend of May 1-3 to October 2-4, 2020. We like this date because the rescheduled date for the Kerrville Folk Festival, October 8-18 is the week after. Hopefully, this will reduce travel burdens for the participants involved in those events.

Second, given the hardship faced by our songwriter community from cancelled performances, we will double the prize money for each Songwriter Serenade semi-finalist based upon the order of finish:

1st - $2000
2nd - $1500
3rd - $1000
4th - $900
5th - $800
6th - $700
7th - $600
8th - 15th - $400
Finally, we hope all of our songwriting community safely manages through this crisis and can resume bringing great live music to the world, as soon as possible.
- Songwriter Serenade Committee